African Male Lion Head Cat Bronze Sculpture Bust Signed Art Deco Marble Figurine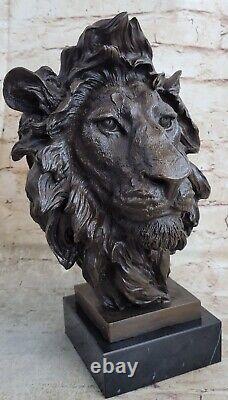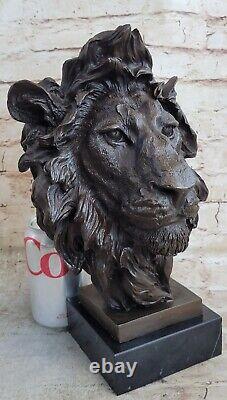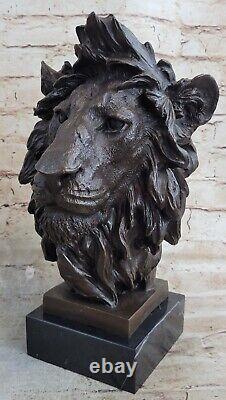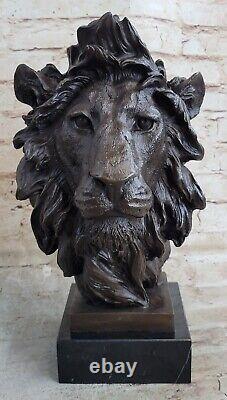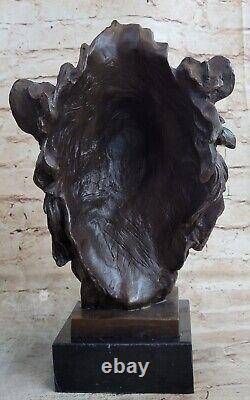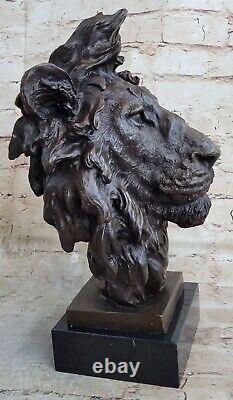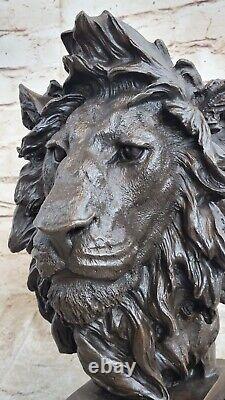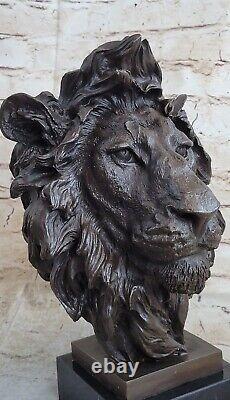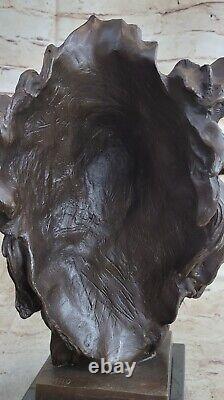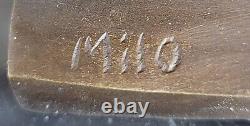 This sculpture is in a perfect condition. Bronze Dimensions with Marble Base: Height 13 x Width 7 1/2Marble Dimensions: 4 1/2 X 4 1/2Height without base: 12Weight : 12 LBSInventory 12DW0494829 With piercing eyes and a serious look this lion is intimidating just by glance. The exotic Lion Bust Sculpture expertly captures the majesty of this noble lord of the jungle and savannah. Handcrafted bronze animal sculpture depicts a lion, its proud face seeming to spring right out of the twists of deadwood that serve as its base.
He has an unmovable stance and a striking look. This bronze sculpture was cast using the "Lost Wax Method" and is mounted on a black marble base. This sculpture has a two tone brown patina and is signed by artist Milo. Bust Male Lion 100% Bronze Sculpture Statue Figurine Figure by Milo Art Deco DW-049.