Antique Black Glazed Halloween Red Pottery Cat Figurine Shafford Late 19th Deco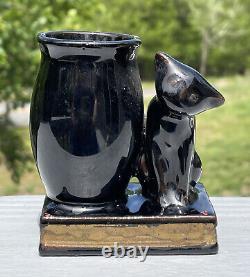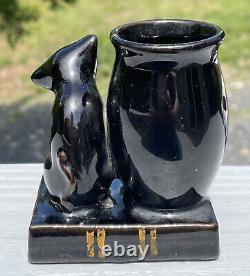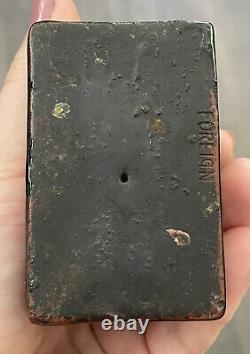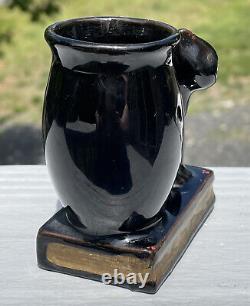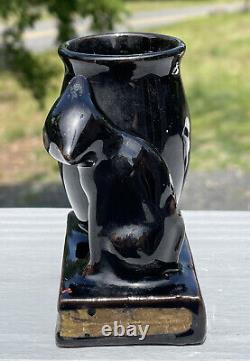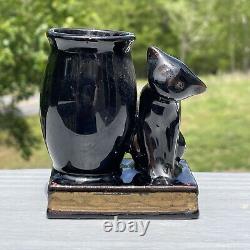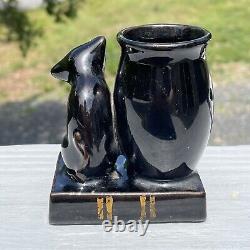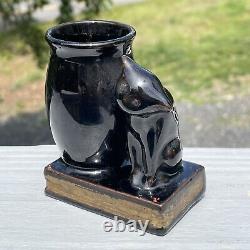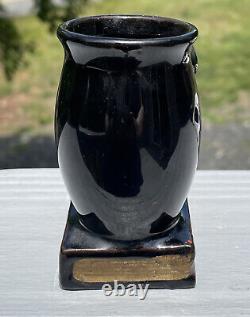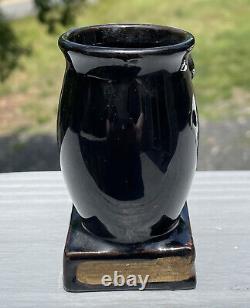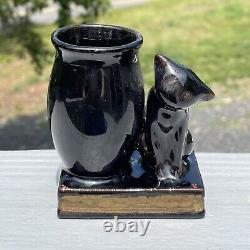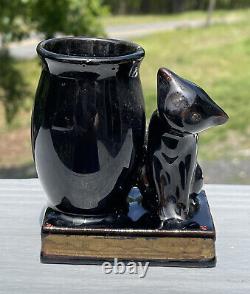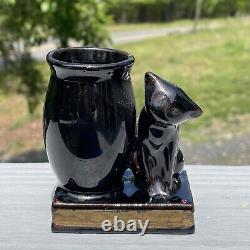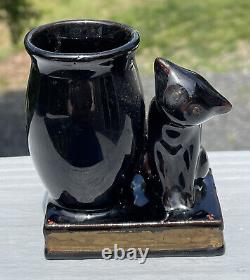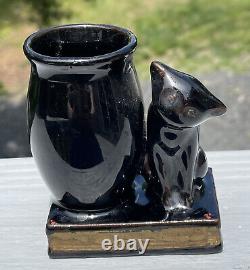 C e l es ti a l N o n e s u ch. This is a rare and beautiful antique black glazed red ware pottery cat figurine. It was made in the late 19th century through early 20th century, in the style of Shafford.
Marked'Foreign' on base, indicating an origin from an Asian country - likely Japan, and an age dating from the late 19th century through the early 1920's. The cat has a sleek and elegant shape, with a curly tail and a graceful pose. The black glaze contrasts with the red clay underneath, creating a striking effect.
This is a wonderful piece of art deco pottery that would make a great addition to any collection or display. Exhibits signs of age such as surface wear and weathering. The packing peanuts we use are recyclable: #6. Thank you for shopping with us.
Follow us for quality items and other assorted.