Antique VELVET Strap ART DECO Cat CLOCK Puple Dial, Movement From the 1920's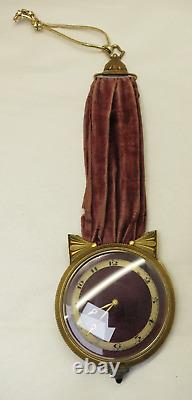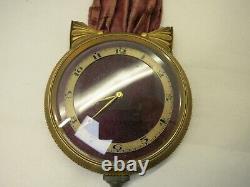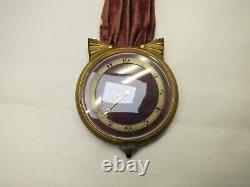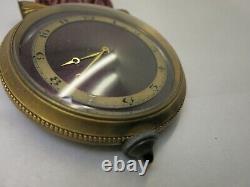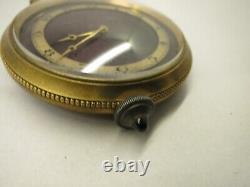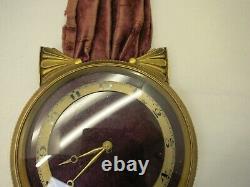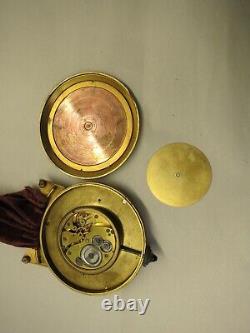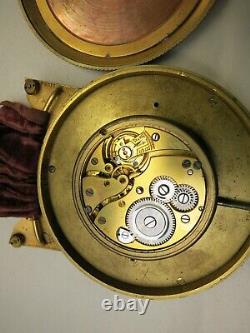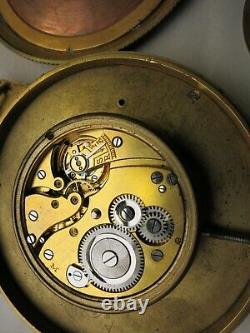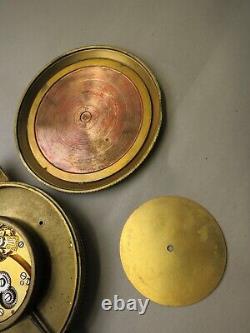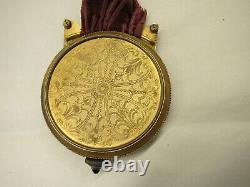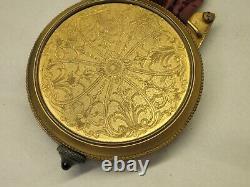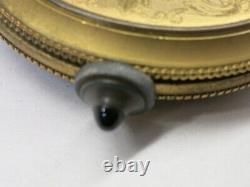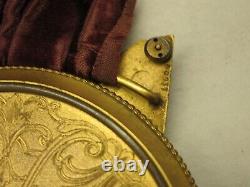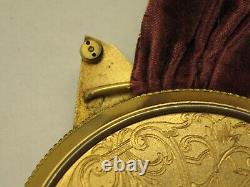 Being offered is an Antique Clock, It Comes Mounted on a Velvet Strap and Has an Ornate Back with a Mechanical Movement " Which Appears to be from the 20's". I do not know Much about this Clock Other then the Obvious facts. It has a Faded Purple Strap made of " What Appears to be velvet". It has a Gorgeous Purple Dial'What originally Captured my Curiosity. It does not run, and its winding stem " IS NOT" Attached and can be removed. It has a peculiar Winding crown and an Ornate rear plate, with a Much smaller inner movement.
It measures 3 1/4 in Diameter. Length of Clock appears to be Approx 11. Top of Strap to Approx Bottom of Clock. Art Deco Cat inspired with an Amazing Construction.