Bronze Sculpture by Botero Cat Gato Feline Pet Animal Art Deco Statue Figurine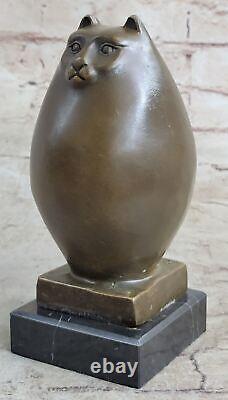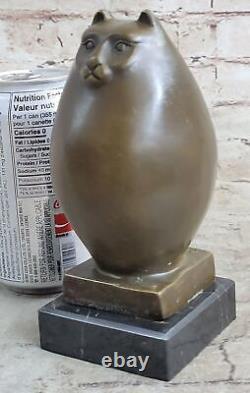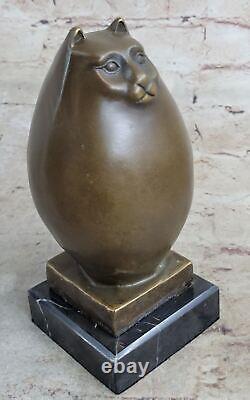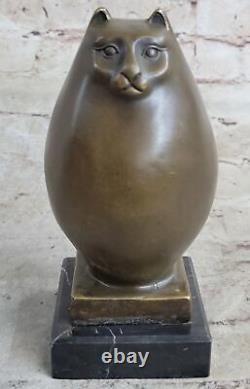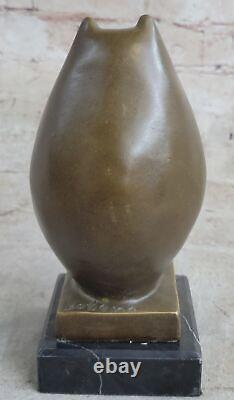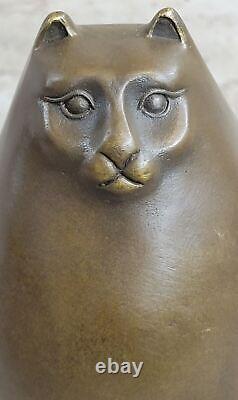 This sculpture is in a perfect condition. Bronze Dimensions : Height 6" X Width 3.5". Introducing the remarkable "Fat Cat" bronze sculpture, inspired by the iconic work of renowned Colombian artist Fernando Botero. Botero is celebrated for his distinctive style of creating oversized figures, both human and animal.
This particular sculpture captures the essence of Botero's "Fat Cat" concept, showcasing a cat with exaggerated proportions and a delightful sense of opulence. Just like Botero's other works featuring horses and birds, this sculpture embodies a unique grotesque elegance that has graced public spaces in Berlin and Singapore. This bronze figure faithfully replicates the original "Fat Cat" sculpture, featuring the artist's signature placed in the same location as the original artwork.
Meticulously crafted by hand, the sculpture undergoes the revered lost wax casting method, ensuring exceptional dimensional accuracy and surface quality. This meticulous production process adheres to our strict quality guidelines, guaranteeing a product of the highest standard. Embrace the charm and whimsy of Botero's "Fat Cat" with this exceptional bronze sculpture, a testament to the artist's distinct style and unique vision. Whether displayed in your home, office, or art collection, this handcrafted masterpiece will captivate viewers with its delightful combination of opulence and feline grace.