Cute Cat Impasto Impressionist Large Original Oil Painting Pop Art Textured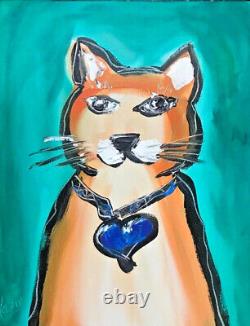 Most of my art is made by Palette-Knife. Each stroke of the brush has its own unique texture and shape just like a fingerprint. My style is very unique and cannot be repeated by other artists.
It can be very easily recognized.