Fenton Art Glass Cat Figurine 3 Piece Set Cats Spruce Green Carnival 687/1950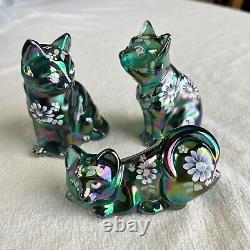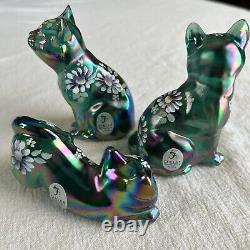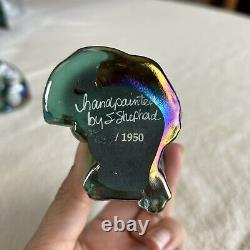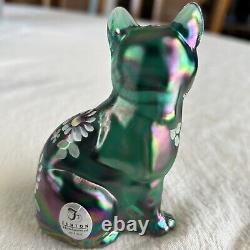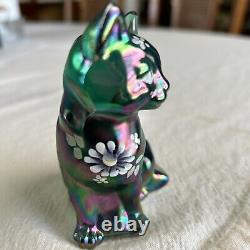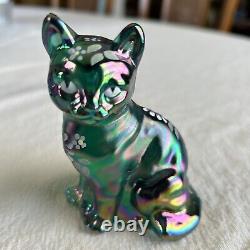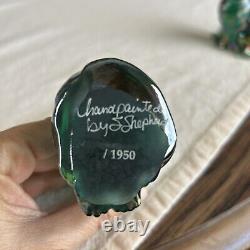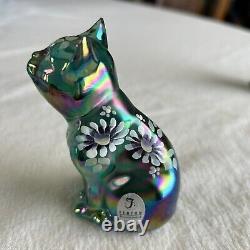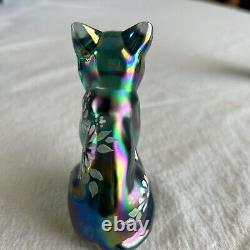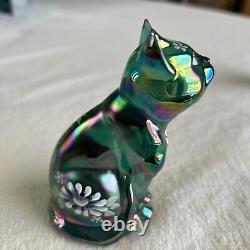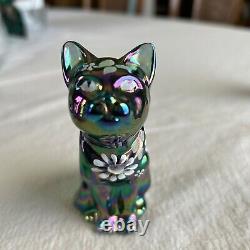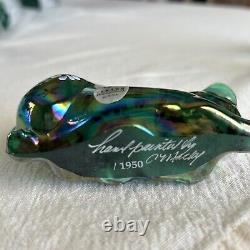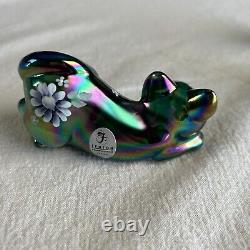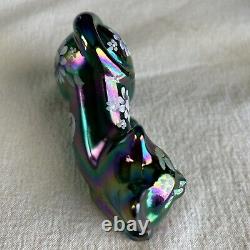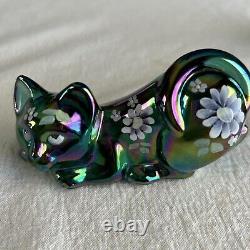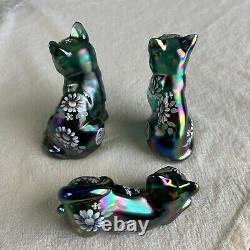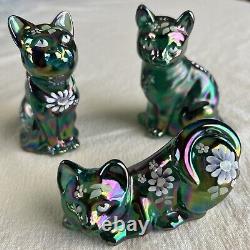 Up for sale is a complete 3 piece set of Fenton Cats. (Sitting, Crouching, and Curious) in. Dark green with an iridescent finish and hand painted with white flowers.
This collection was limited to 1,950 numbered and matching sets. These cats are all from the same original set which is #687. All three cats are in EXCELLENT condition with no flaws, chips, cracks or repairs noted. I have several Fenton cats going up for sale.
They have all been stored away nicely and individually wrapped, so they are in fantastic condition. Tags: art glass, cats, carnival.