Home Art DECO Copper Brass Hand-painted Cartoon general cat Statue Sculpture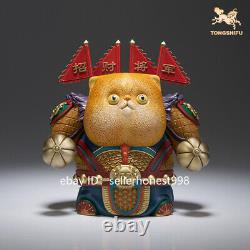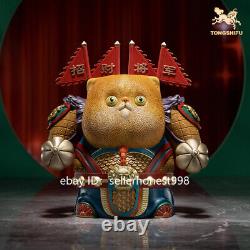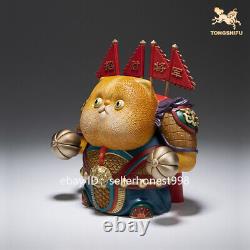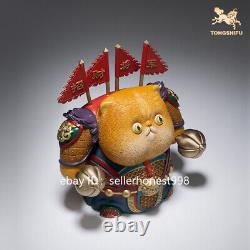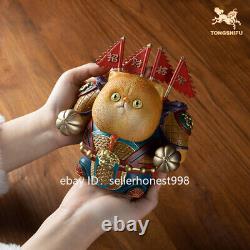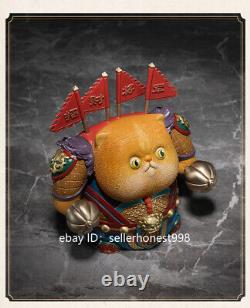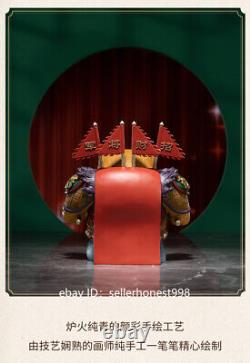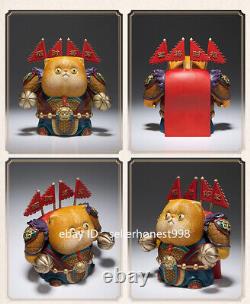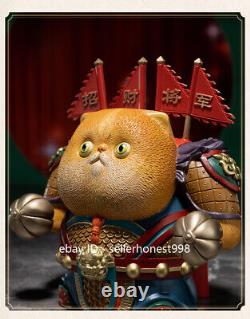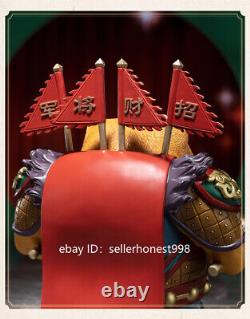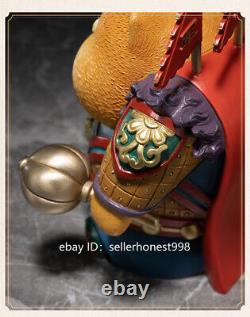 My family is a family heirloom antiques. There has been operating in Beijing Panjiayuan shop. There are about 100 years of tradition. But for friend of the communication, Tibetan sacred art and Chinese cultures is very difficult to be available worldwide, fortunately, nowadays we have internet at least.
We wish our Tibetan online shop will bring happiness to all, who find joy in the Buddha's teachings, future Buddhas. Now the main operations are: bronze, jade, fine cloisonne, wood carvings, silverware, western bronzes, antiques and paintings and so on. We have workers from all over the collection to provide more and more exciting projects to our valued customers. Welcome friends and timely attention to my shop.
Please note and I will do my best to give you my collection. In my collection of everything is the offer price and perfect. I will try my best to offer them for every friend and welcome to join the competition and confidence order!
Material: Copper Brass Hand-painted Size: Height 16 cm Long 15 cm. Breadth 9.5 cm Weight: 1.3 KG Condition: Good condition.
But if you have problem on this method please contact me and If you are the final winner of this item, please pay within 7 days. Please choose one method from the above options at your convenience.