NEW LALIQUE CRYSTAL SITTING TIGER figure majestic feline cat FIGURINE New in Box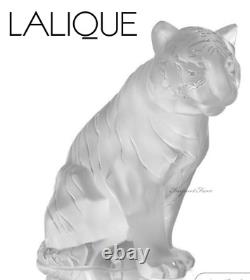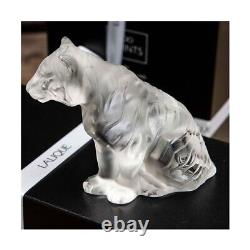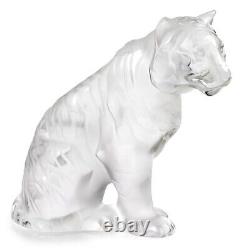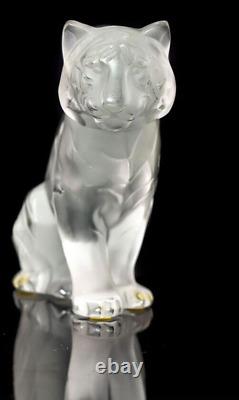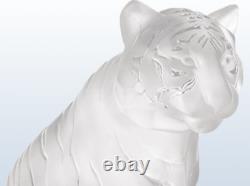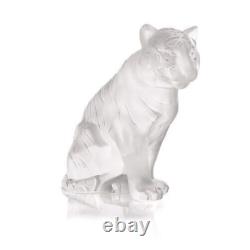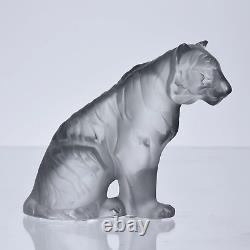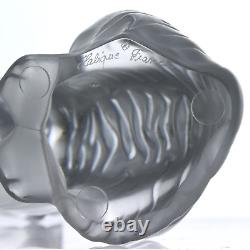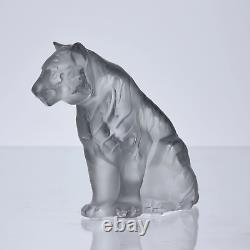 BRAND NEW LALIQUE #10058000 TIGER SITTING FIGURINE SMALL, SIGNED. Introducing the Lalique Sitting Tiger figurine, a stunning representation of the tiger's bravery, impulsiveness, and solitary nature. With an aura of pride and haughtiness, it embodies the imposing and majestic qualities of great felines. Rooted in astronomy, religion, and calendars, Chinese astrology embraces 12 symbolic animals that have gained global recognition over time. In this ancient tradition, the tiger holds the esteemed position of the third animal.
Described as courageous, impulsive, and solitary, it exudes both pride and haughtiness while possessing the power and grace of magnificent felines. Crafted by skilled glass masters, the Lalique Sitting Tiger joins the vast Lalique animal kingdom, symbolizing strength and virility. This exquisite figurine is a captivating addition to any home or collection, showcasing the tiger's majestic pose. Made with a combination of frosted and smooth glass, it captures intricate details beautifully. Measuring 4.33" in height, 5.24" in length, and 2.24 in width, this Lalique masterpiece is truly remarkable.
Don't miss out on the opportunity to acquire this extraordinary Lalique figurine and bring the allure of the tiger's spirit into your life! Sitting Tiger comes BRAND NEW IN BOX.