Panetta Art Deco Cat Head Pendant Enhancer Vintage Crystal Black Enamel Superb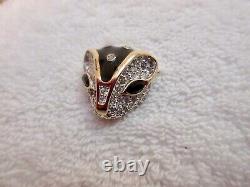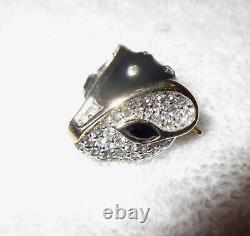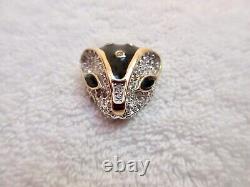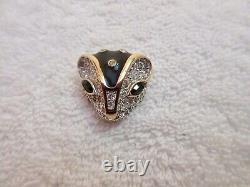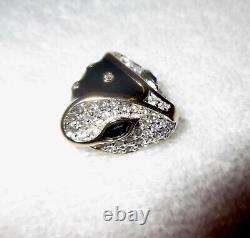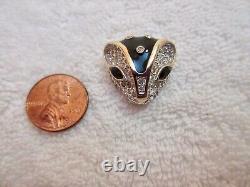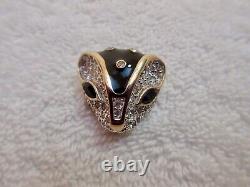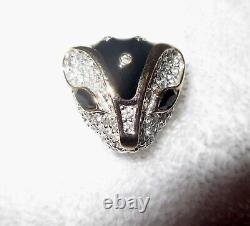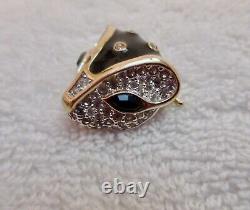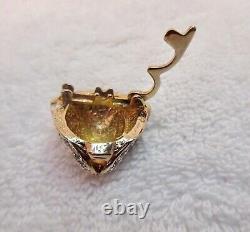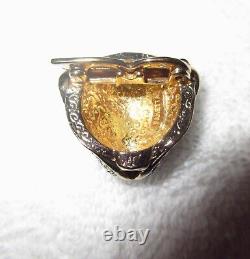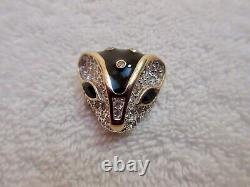 We've come into a nice consignment of costume jewelry from a NY socialite. Included are high end vintage pieces from makers such as Fendi, Panetta, Grosse and Christian Dior. Also included are a number of lovely pieces on a big cat theme, many unsigned. Please check back to see this collection as the pieces go up. Our favorite piece of this "cat" collection! This Panetta art deco-style cat head pendant/enhancer gives off an Egyptian Revival vibe.
It features sparkling, clear pave crystals, bezel-set and faceted black crystal eyes and sleek black enameling. Metal is gold-tone or plated metal.
Hinged, double loop clamp allows you to easily attach this lovely piece to the necklace of your choice. Approximate measurements: 1" x 7/8". Pictures taken with and without flash.