Set of 2 Fenton Art Glass Crouching Cat Figurines Baby Gift Girl & Boy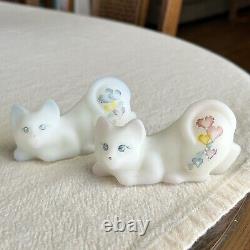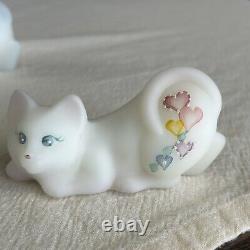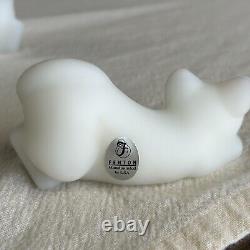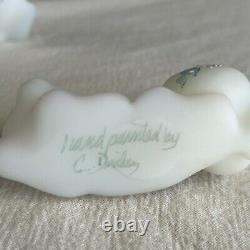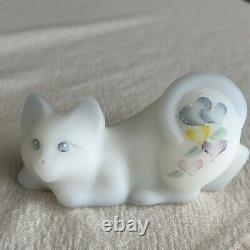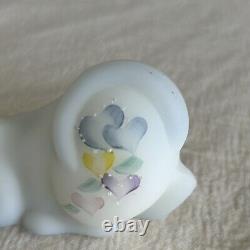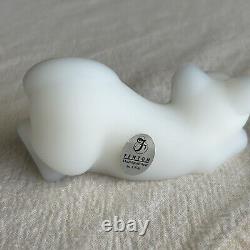 Up for sale is a SET OF TWO Fenton Crouching Cats, #5119BP, and #5119GU, New Style Kitten with Long Tails. "Baby Gift Boy" and "Baby Gift Girl". Opal satin hand painted with hearts and ribbon. Signed and has original Fenton sticker attached.
Figurines are in EXCELLENT condition measuring 3.75 long with no cracks, chips or damage. I have several Fenton cats going up for sale. They have all been stored away nicely and individually wrapped, so they are in fantastic condition.
Tags: art glass, cats, kitty, playful cat.