Silver Cat Eye Vintage Made In France 1950's Metal Art Deco Unused Unisex Rare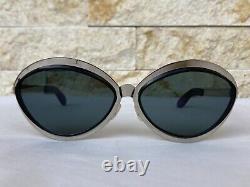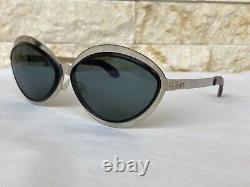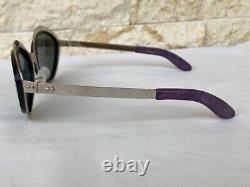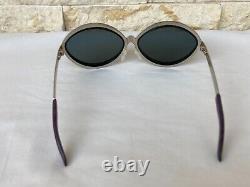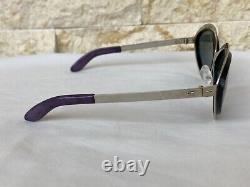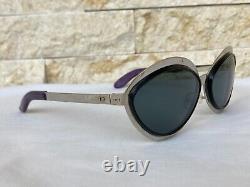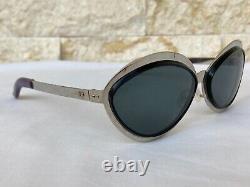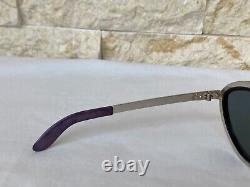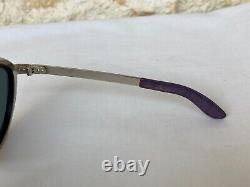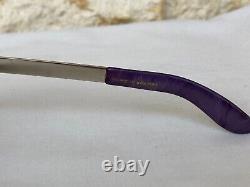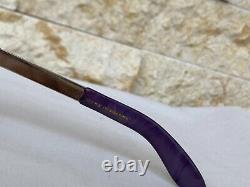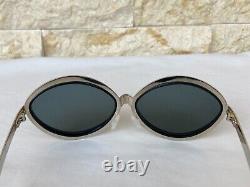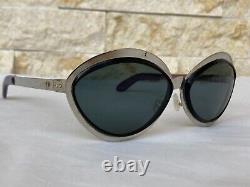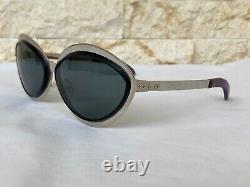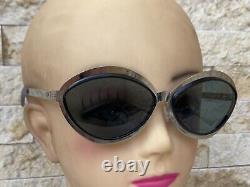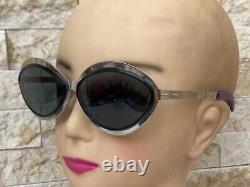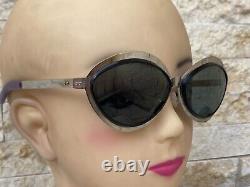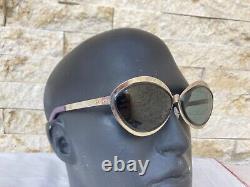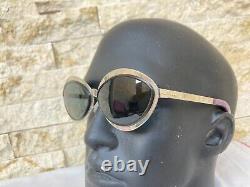 If you love the retro style of the 1950s, you might be interested in these silver cat eye vintage sunglasses made in France. These sunglasses are a rare and unique find, featuring a metal frame with art deco details and a cat eye shape that flatters any face.
They are unused and in excellent condition, making them a valuable addition to your collection. The silver cat eye vintage sunglasses are a product of the 1950s, a decade that saw a boom in fashion and culture.
The cat eye shape was popularized by celebrities like Marilyn Monroe, Audrey Hepburn and Grace Kelly, who wore them as a symbol of glamour and femininity. The metal frame was influenced by the art deco movement, which was characterized by geometric forms, symmetry and elegance. The silver color adds a touch of sophistication and class to the sunglasses. These sunglasses are not only beautiful, but also functional. They have glass lenses that offer UV protection and clarity.
They are also lightweight and comfortable to wear, thanks to the adjustable nose pads and temple tips. The frame is sturdy and durable, made of high-quality metal that resists corrosion and tarnishing. These sunglasses are unisex, meaning they can suit both men and women who want to add some vintage flair to their look.
They can be worn with any outfit, from casual to formal, and for any occasion, from a sunny day at the beach to a night out in the city. They are sure to make you stand out from the crowd and attract compliments.
The silver cat eye vintage sunglasses are a perfect accessory for anyone who loves the retro style of the 1950s. They are a combination of style, quality and history that will make you look fabulous and fashionable.
Don't miss this opportunity to own a pair of these amazing sunglasses! From hinge to hinge 145 mm.