Sitting cat bronze by Nardini signed Sculpture Art Deco Figurine Figure Artwork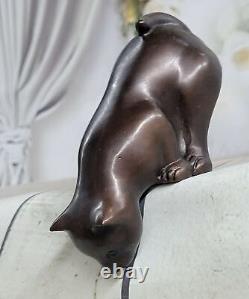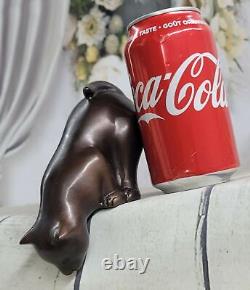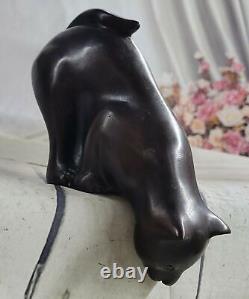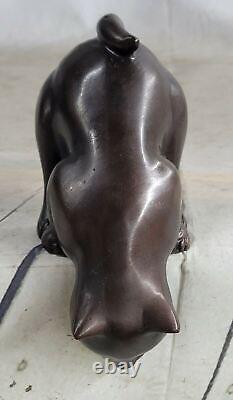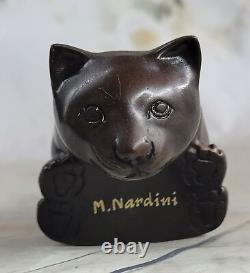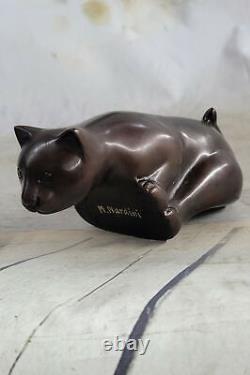 This sculpture is in a perfect condition. Bronze Dimensions: Height 3" X Width 6". This delightful bronze sculpture captures the essence of a typical cat as it lounges on the edge of something, enjoying its surroundings with a sense of contentment and ease. The sculpture showcases the feline's strong, flexible body, quick reflexes, sharp retractable claws, and teeth adapted to hunting small prey.
As a crepuscular predator, cats use their acute hearing and ability to see in near darkness to hunt and locate prey, making them efficient hunters. Crafted entirely by hand using the ancient "Lost Wax Method, " this 100% bronze sculpture is a remarkable piece of art that showcases the talents of the artist, M. The sculpture has a beautiful brown patina finish that adds to its naturalistic look and feel, making it a perfect addition to any home decor.
This sculpture is not just a decorative piece; it can also be used functionally, serving as a rest for important documents or papers. The sculpture is signed by the artist, adding to its value and authenticity. It is a unique and charming sculpture that will be cherished by cat lovers and art collectors alike.