Vintage Dolbi Cashier Brass Panther Cat, Puma, Cubism Modernist Art Deco, Korea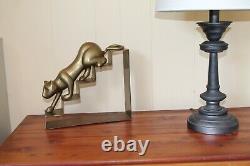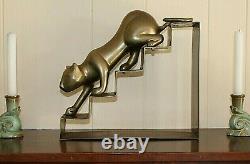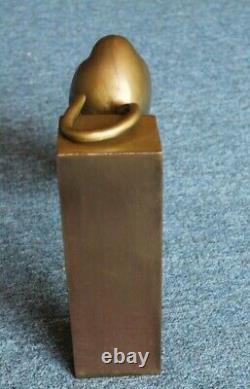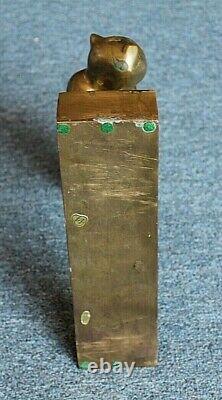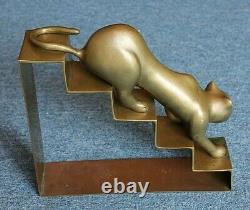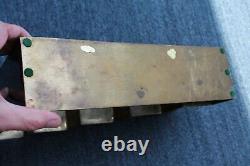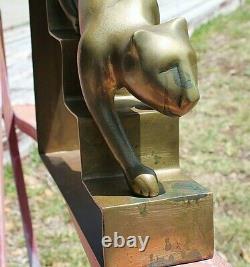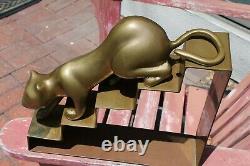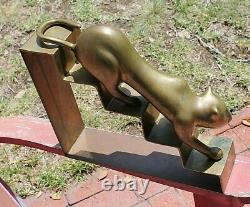 Vintage Dolbi Cashier Brass Panther Cat, Puma, Mountain Lion, (Cat going down stairs) Cubism Modernist Art Deco Sculpture, Mid Century Modern. Excellent condition, no dents dings, or scratches. See all photos carefully as they are part of the description. Has all original stickers on the bottom. (Sticker says) Dolbi Cashier 1982 and Made in Korea.
Has green felt pads on the bottom. This was from a very nice home with many other high end items from all over the world. Solid brass and very heavy. This piece is 12 in tall, 12 1/2 in long and 3 in wide. This panther cat would look great in the right home.
I can see it up on the shelf in that 16 million dollar home in California. I have not seen this design before as they all are shelf sitter cats- None like this one coming down the stairs.
Dolbi Cashier was founded in 1978 and was a trade/brand name of Gallery House Inc, Illinois. They specialized in decorative accessories and was owned by Ed Shulman who created design ideas. Great for your home or as a very nice gift.